YOUR WEDDING | YOUR VIDEO
Affordable Wedding Videography
It means the world to us to be considered for your wedding. Here you'll find information about our services and pricing and most frequently asked questions, but of course, if you have any of your own, feel free to get in touch with us directly. This page will take you through the booking process and you'll get a sense of our style and what we're all about.
I. Booking Process & Prices
II. Our Services and Style
III. General questions
I. Booking Process & Prices
What is the booking process?
Once you've watched our films and want to enquire, use the contact form to tell us all about your day and requirements. It's quick and easy, just fill in the short fields and you'll be on your way to getting your bespoke package. When filling this in, the more detail, the better!
​
I will then respond with our 2022/23 brochure. Included will be a bespoke package, tailored to you and your wedding. We don't believe there's a 'best size fits all', rather we create something unique. We'll include services we think you'll like and advise against choices if we feel you wouldn't benefit from them.
Choosing a wedding videographer should be an experience, but it shouldn't be complicated. I try to keep the process as easy as possible by offering something simple and affordable.
What are your rates?
At Happy Pears, we prefer to offer bespoke prices and packages to our couples based on their wedding day and needs. It's important to us that you're getting a unique experience that's right for you.
​
However, we do know it is important to be able to visualise the service you'll receive, in relation to your budget, so as a guide our rate is generally 200-250€ p/hour and I of course work in many different currencies. All expenses are included in this, including travel and accommodation across Italy and parts of the UK.
​
All packages also include drone footage, I don't like to limit my couples in terms of my equipment
Can we book extras after the wedding?
If you have decided that you don't need a full-length video, full ceremony and full speeches and are happy with just the best bits (even though I know the whole day is the best bit) but then wish you had booked them then not to worry!

All our extra and longer video edits are available post-wedding. This doesn't mean we'll be asking you to get married again, just we always film the ceremony and speeches in full. This is so I know I have as much footage as possible and means that if you want further edits then I can keep this available for you.
I've just booked you. What happens next?
Firstly, we'll arrange a call so we can meet over the phone or on Zoom. I think it's a great idea for us to talk before, as we'll likely have emailed a lot but not chatted properly. This way we get to chat about your wedding, the things you like and don't like but most importantly, it allows you to get to know me as your videographer.
​
Of course, we can meet or arrange a call before you cook, I encourage it! In the run-up to the wedding, I'll send a short questionnaire, this just gathers the most necessary information and anything that might be useful for me to know in advance (like semi-spontaneous dance routines, or sentimental presents).
​
All that's left at this point is to work out the timings and to subsequently film your wedding. Exciting!
How do we keep in contact?
I tend to keep in contact via WhatsApp or normal messaging, this way if you need to contact me urgently I'll always be able to answer. However please try to keep contact between 9 am and 6 pm UTC but of course, if there is anything urgent the night before then I am on call that day just in case!
You've just filmed my wedding, when will I receive my video(s)?​
Generally, I allow 6-8 weeks to produce your films, however, this does depend on different circumstances mostly relating to the time of year. As you can probably guess, Summer is the busiest time! So, and I'm sure you'd agree, I'd much rather spend a little bit extra time on your video to make sure it's the best it can possibly be, rather than rush to meet a deadline. Having said that, it is rare that it takes longer than 8 weeks.
How will I receive my videos?
When your videos are ready, I will send you an online preview link. This is initially private as I will never post a video online before you've seen it. You can then download it directly onto your computer, phone or tablet.
​
I will also give you download links, just in case you need to retrieve it or download it on a different computer. They will never be deleted so the files will be available permanently. They are always in the highest quality possible.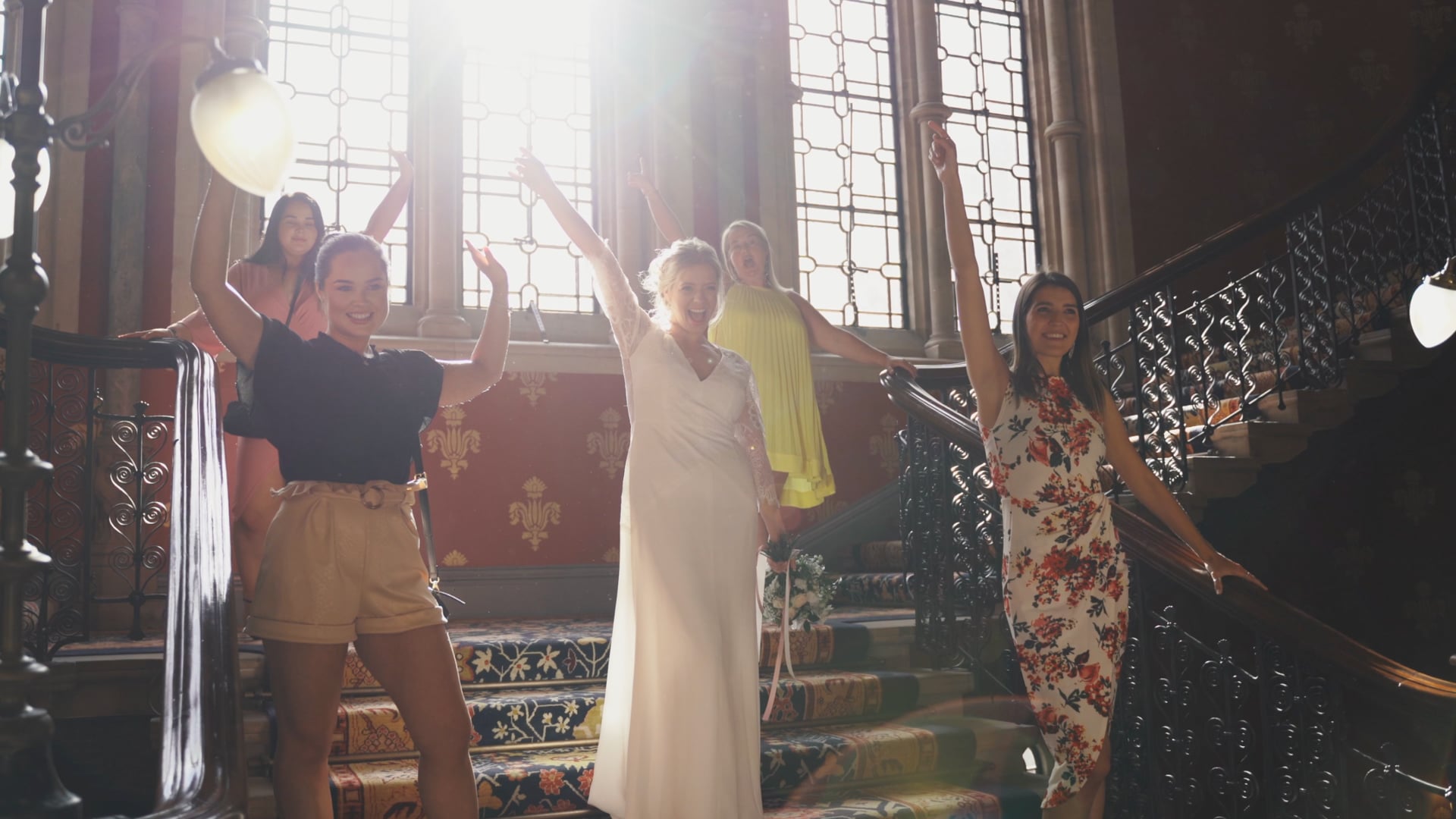 What services do you offer?
As our packages are completely bespoke, our services can differ from couple to couple. However, as a basis, everyone who books gets a highlights video of the day and the footage recorded and delivered in 4K. Even if you don't have a 4K ready display, it's worth future-proofing it this way.
​
Many couples also choose other options such as a feature-length film, an extended highlights, the uncut ceremony & speeches and much more. We'll go through this together to find out what you actually want and need.
Can I add on services later?
Absolutely. We always shoot with a view of having all the footage, so even after the wedding should you wish to have an extended cut or the full speeches then you can always let us know at a later date.
What is your style?
There's something very real about handheld camera work, a lot of film directors use this technique when they want to create a connection with the characters. You feel very close to them, it's a familiarity that can conjure the feeling of actually being there. I do use a lot of handheld for this reason, but I love to use my gimbal for those gorgeous sweeping cinematic shots.
It's all about preserving your memories. Memories can be hard to recall, you think you remember something perfectly but maybe your partner remembers it differently and suddenly you're not so sure. My aim for a wedding video is to tell an emotional story you'll want to relive. It's important to me to tell it properly and after everything has settled, you'll be thankful your video tells the story how you remember it.
Is it not a bit crowded with you and the photographer?
Communication is key here, it's important that your photographer and videographer are on the same page. Afterall, we're working towards the same goal to both capture precious moments. I tend to work very well with photographers and build great rapport with them, generally, we end up becoming best friends by the end of the day!
How many videographers should I book?
This is entirely reliant on your day and logistics. An extra videographer is always helpful to me. Where it becomes essential is when you need me to be in two places at once, such as filming the bride and groom prep or when there are different locations.
​
Once we've spoke about your wedding, I will begin to understand more about your needs and suggest whether I think a second or even 3rd videographer would be beneficial.
Would it not be totally crowded with multiple videographers and photographs?
In a simple answer, it can be. Again communication is key, but also experience is too. An inexperienced team can end up standing in the same spot, capturing the same angle of the same moment. I have a team of experienced videographers whom I work with regularly, we are well-coordinated and generally split up during the day. Their job, in addition to providing logistical help with multiple locations, is to also allow wider coverage of the wedding.
Do you do photography as well?
I believe it is very important to specialise in one very specific skill. I have been a videographer for over a decade and videography is what I know best. Would I book more weddings if I added in photography? Definitely. Would my videography suffer as a result? Certainly. I'm a great believer in the 'jack of all trades, master of none' saying, and so I stick to what I know best, creating memorable and creative filmmaking!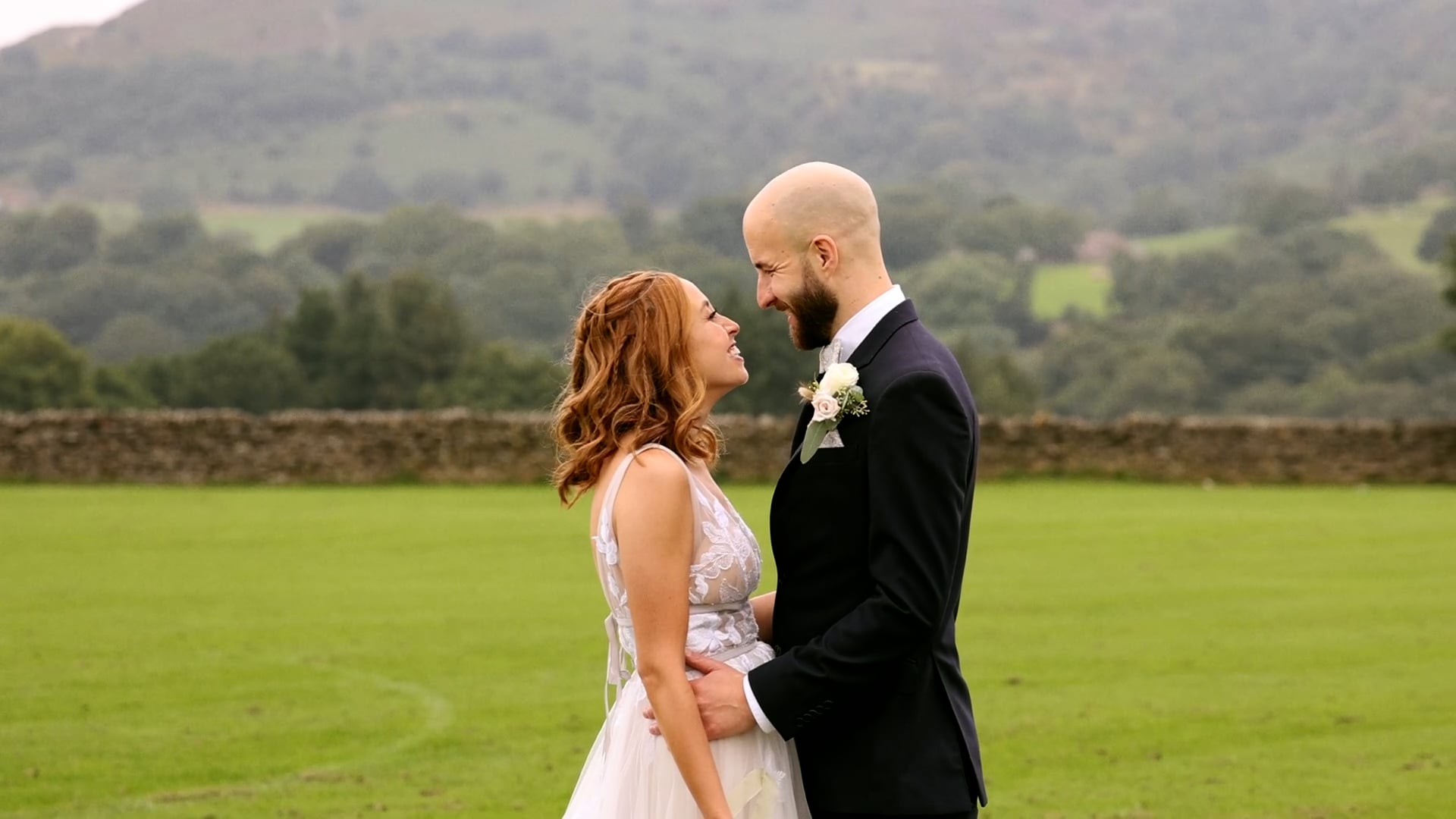 What camera and sound equipment do you bring?
My main camera is a Canon R5, it's compact and unintrusive enough that it's not noticeable but powerful enough to capture beautiful cinematic shots. I also have a DJI Mini 2 drone, a gimbal, monopods, tripods and many many lenses!
​
For sound, I generally mic the groom and those making speeches only for the ceremony and speeches. This is so all the voices are crisp with excellent clarity.
How long have you been doing this?
Over a decade! I started shooting weddings in 2011 with a background in short films and music videos prior to this. Over the years I've evolved my style and I'm always learning, I love watching other videographers work and regularly take part in 'mutual review' sessions, where I and other videographers get together to watch each other's videos. We critique and offer advice and It's a great way to learn. I'm always getting better and continuously looking to reinvent myself, so as to not fall into a routine.
​
Why are you called Happy Pears?
Happy Pears, a play on the phrase 'happy pair', was thought up to evoke the feeling of my videos. My films are happy, and pears are sweet! I try to focus on the joyous moments and smiling faces, with deep emotional impact. Get in touch now to become our next 'Happy Pear'!